Air conditioners are essential in Rosenburg, especially during the summer months when temperatures can reach 100F or higher. Having a reliable air conditioning system is essential for staying cool and comfortable. Regular maintenance of your air conditioning system is also important in order to ensure it is running efficiently and at its peak performance. This includes checking for any signs of wear and tear, replacing filters, and cleaning the coils. Regular maintenance can help you avoid costly repairs down the line and help extend the life of your system.
It's normal to need repair and maintenance for your air conditioning system in Rosenburg due to the hot temperatures throughout the year. At C&G Mechanical, we specialize in air conditioner repairs and maintenance for homes in the area. Our experienced technicians can provide you with the service you need to ensure your system is running efficiently and effectively. Contact us today to schedule an appointment for air conditioner repair or maintenance.
AC unit not working?
If your AC has started to have issues, it's important to check a few things first before calling a technician. First, check the thermostat to make sure it is working properly and that the batteries are still good. Then, check to see if any circuit breakers have been tripped. If you have ruled out these issues, then it may be time to call a technician to come out and inspect your system.
Before calling for service on your home's air conditioning system, it is important to check a few things first. Make sure the thermostat is working properly and that the batteries are still good. Additionally, check to see if any circuit breakers have been tripped. If you have ruled out these potential issues, then it may be time to call a technician for professional service.
Is the AC unit getting power?

To check your indoor AC system switch , you should look for a toggle switch near the entrance to your indoor utility space. This switch is usually used to control the power to your AC system. It is important to always switch off the power before making any repairs or changes to the system. Additionally, be sure to check the other components of the system, such as the thermostat, to make sure they are functioning properly.
To ensure that your AC system breaker is on, you should check your circuit breaker panel. This panel is typically located in a utility closet or basement, and can be identified by the breakers that control the power to your AC system. Once you have located the circuit breaker panel, make sure that the breaker associated with your AC system is in the "on" position. If it is not, then switch it to the "on" position before attempting any repairs or maintenance on your AC system.
To check if your outdoor unit disconnect is on, you should look for a box on the wall near the AC outdoor unit. This box is typically a switch or circuit breaker that is used to control the power to the outdoor AC unit.

Double check your thermostat

Batteries dead? This is more common than you think replace the batteries and see if that helps.
Double check and make sure your thermostat is set to "cool"

Make sure indoor airflow is correct.

Dirty filters can hinder air flow. When was the last time you changed your filters?
Look around the house is there anything obstructing vents? This could be blocking air flow.
We're Here For Your AC Service
So you're still having the same air conditioner problem, time to schedule your service with C&G Mechanical. Most air conditioner problems are caused by installation done poorly, and or lack of routine system maintenance.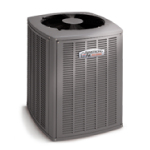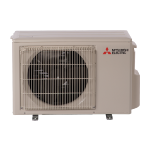 Remember to call C&G Mechanical for your air conditioner repair and routine maintenance service needs in Rosenburg, TX. Our factory trained technicians are ready to repair or provide maintenance for your AC system. We have the experience and expertise to service all makes and models, get in touch today for your AC service!
Mini Splits Installation and Service
C&G Mechanical Proudly install Mitsubishi mini splits
Mini split AC systems are a great solution for Texas because they are efficient and easy to install, making them perfect for homes that don't have ductwork. Mini split systems are usually smaller than traditional AC systems and are more energy-efficient since they don't require a large duct system to circulate air throughout the home. Additionally, since mini split systems use individual air handlers located in each room, they are able to provide more customized cooling, which can help to reduce energy costs. Finally, since mini split systems don't require any major renovations to install, they are perfect for homeowners who want to upgrade their cooling system without having to spend too much money.